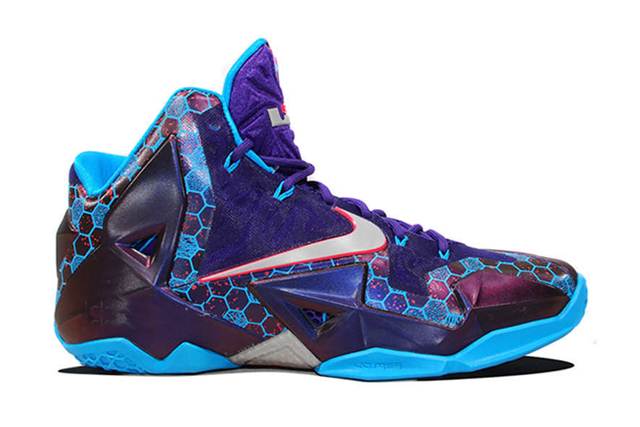 Nike is set to release a new colorway of the LeBron 11 that will surely get a lot of attention soon.
Set to hit shelves in March is the LeBron 11 "Summit Lake Hornets" – the first Hornet-inspired LeBron shoe over the past two years. This excellent-looking shoe sports the Hornets theme of purple, reflective silver, and vivid blue hints with a unique graphic design showing hexagonal patterns similar to the shape of honeycombs hornets create.
This will allegedly be released in relation to the return of the Charlotte Hornets to the NBA next season so we will surely see a lot of this edition next NBA season. Make sure to keep an eye on this shoe.
Release Information:
LeBron 11 "Summit Lake Hornets"
Court Purple/Reflective Silver-Vivid Blue
March 8, 2014
$200