The Lebrons Out App is available for Apple iOS, Android, Amazon Kindle and more platforms. Get access below!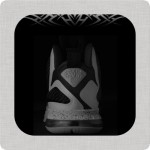 DESCRIPTION
MVP MVP MVP!
GOLD MEDALIST!! LEAGUE CHAMP!! LEAGUE MVP!!
Undoubtedly, LeBron James will become the greatest basketball player in history. Breaking records yearly and with hopes of winning his first Professional Championship. The Lebron Shoe App is to keep you up to date with the PAST, PRESENT and FUTURE of "King James".
The app is packed with:
– History of Lebron James Shoes
– Hundreds of Photos in the Gallery
– Email Releases in Full Quality from with the App
– Fan Gallery – Upload Your Images & Enjoy Other's
– Test Your Shoe Knowledge With Trivia Game
– View Videos of New Lebron's Shoe Unboxing
– Follow New and Old Lebron TV Commercials
– Social Enabled Features – Share via Twitter, Facebook
By Fans and For Fans!!
Disclaimer: All logos & trademarks are the property of their respective owners.